If you aren't wearing your old jewelry, then it's time to restyle it. With our unique CAD technology and 3D printers, Scott's can help you repurpose your diamonds, recycle your gold, and create something beautiful. Plus save you money!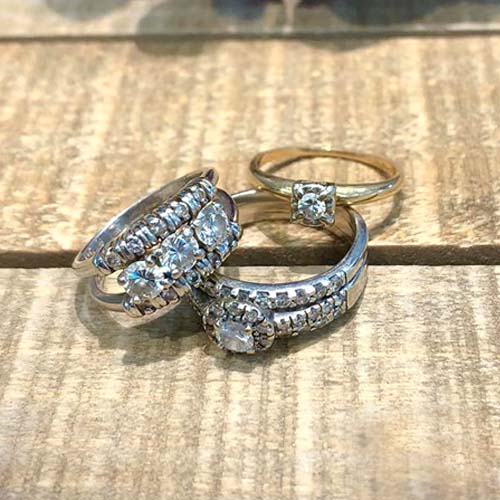 Restyling jewelry at Scott's
It's actually pretty easy (and fun) to restyle your jewelry at Scott's.
First, we'll meet and start looking at styles and see what jewelry we have to work with. Then, we'll start sketching and creating, together!
Using our CAD (computer aided design) technology, we'll design a ring, pendant, bracelet or even earrings that will fit your jewels perfectly! We'll send you photos of the new pieces, in several angles, so that you get a good sense of what the finished piece could look like.
Need to make a change – no problem! And no service fees!
Once we've got the look right, we'll make a model of the piece with our 3D printers, paint it the color of gold you've chosen, and actually place the stones in it for you to try on. That's the fun part!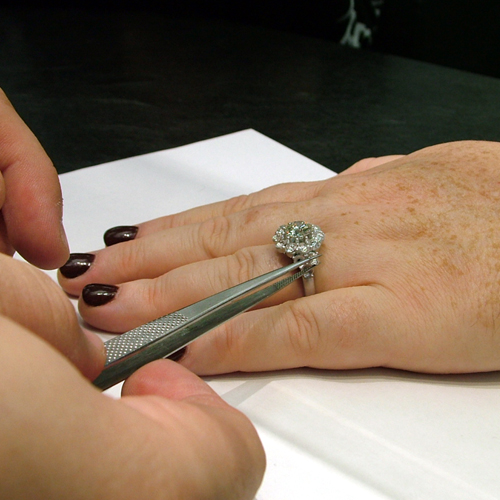 With the model, we've eliminated "surprises" and you still can make changes.
And when you're satisfied, we'll get to work casting the piece into gold, setting the stones and making it all ready for you, all here in our Dublin, Ohio store!
Why you should redesign your jewelry
Unfortunately nothing lasts forever. Not gold, style or low interest rates 🙂
And, by redesigning your jewelry instead of buying something new, you'll not only save money, but you'll also be saving the environment by recycling your diamonds and gold. Then there's the memories…
Keep the memories when your redesign your ring
Being able to glance down at your new, restyled ring and see the diamond that you were given originally when you said yes, along with maybe the diamonds from earrings you received when you graduated. Then there's the small, but oh so special, diamonds from your grandmother's wedding ring, on the sides. Sigh. It's like looking at a personal history book!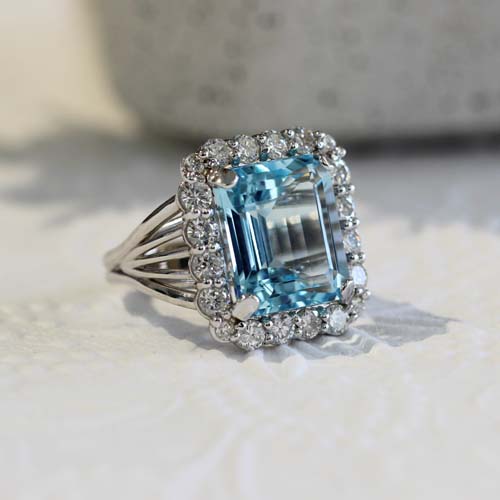 That's why you should consider remounting your stones into something new.
Recycling your jewelry makes sense for the environment
We all have to do our part to save the planet. The less mining for diamonds, gemstones and gold, the better, in our opinion.
And by recycling your jewelry by restyling it, you'll help our environment last a little longer!
How Scott's is being eco-friendly
We make our jewelry all in-house, here in our Dublin, Ohio custom jewelry store. And, in the almost 22 years we've been in business, we've never had to buy virgin gold to cast our pieces.
Instead, we take the old gold and platinum mountings that our customers trade in, and send them to a refiner who turns it into pure gold casting pieces. (It's jewelry magic!!)
Another way that Scott's is eco-friendly, is that we offer American-made, lab grown diamonds to our customers. Exactly the same physically, chemically and optically as diamonds mined from the earth, lab grown diamonds are an environmentally friendly option. Plus they cost 50-70% less than mined diamonds!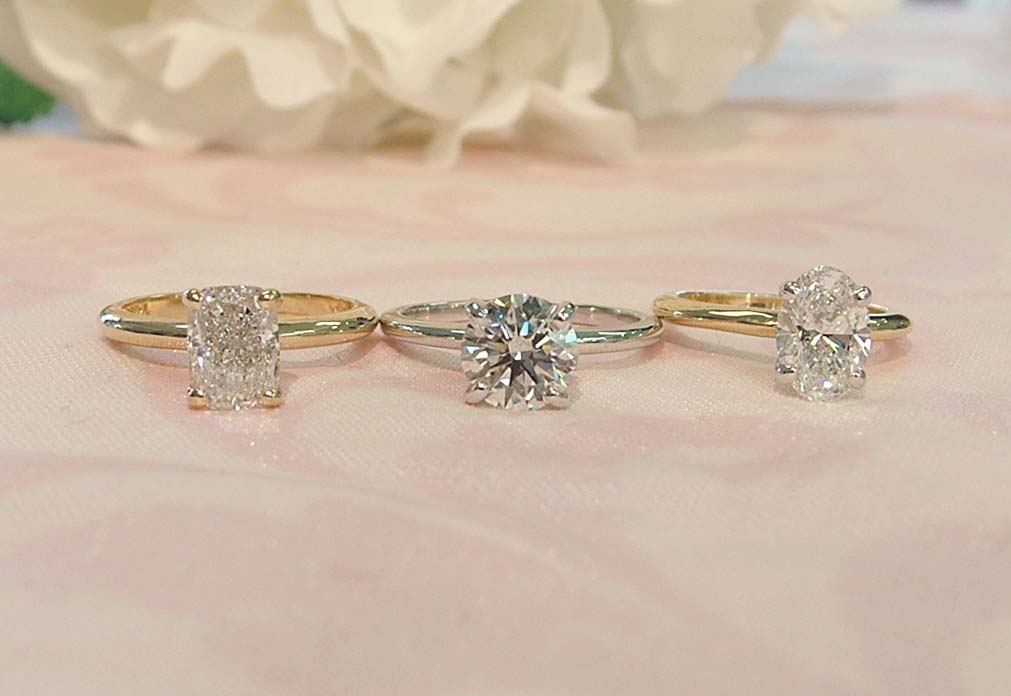 So if you want to add some more bling to your ring – lab grown diamonds are the way to go!
No supply issues when you restyle your jewelry at Scott's
You know what's NOT on all of those container ships, jewelry from Scott's.
That's because we do everything from design, to casting, to setting the stones all here in our store. So no waiting for an overseas order to (maybe) show up.
Restyling your old jewelry into fresh, new designs is a great way to save money AND memories. So when it's time to "redo your I do", stop in and let's make something beautiful, together.