Jewelry has so many memories associated with it – weddings, births, anniversaries, even heirloom pieces from your family. We love hearing those stories, and making new ones when we restyle jewelry at our Dublin, Ohio custom jewelry store. And keeping those pieces safe and sound in your home is easy if you follow these tips.
Keep The Criminals At Bay With These Practices
The best way to safeguard your jewelry against theft is to secure your home or apartment. Berkley Asset Protection suggests these practices.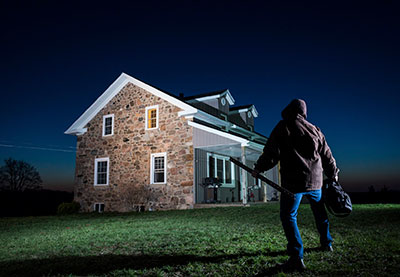 Lights – install motion-detection security lights around the exterior of your home and property. Make sure to install them higher up and outside of reach, so they cannot be broken or moved easily.
Cameras – a leading crime deterrent is to install security cameras and smart doorbells with cameras controlled from your phone.
Make your home look occupied even when you are not home. Keep hallway lights on and blinds closed, and ensure that other valuables like electronics, cannot be seen from the exterior, especially when you are not home.
Make it look difficult to break in your home with deadbolt locks, alarms and signage.
Keep your garage door closed and locked and lock any other less obvious entry points an intruder could use to get into your home such as basement windows, side or patio doors.
Protect Your Jewelry When You Travel.
We all love a good vacation post on social media! Unfortunately, so do criminals. Be careful what you share about your travels. Thieves often do their research and can figure out when targets will and will not be home, what they could swipe, and where they could find those items in a home, based on information someone shares on Facebook.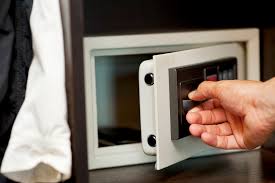 Also, be sure to tell your neighbors when you're leaving for vacation and ask them to keep a look out for any suspicious activity.
Store Your Jewelry Safely
That beautiful jewelry box sitting on your dresser may look cute, but storing your expensive pieces in them is an open invitation for bad guys. Keep your fun, fashion pieces in the box, but consider storing your valuables (both sentimentally and monetarily) in a home safe.
And don't put that safe in your closets and master bedroom (these areas are the most frequently targeted by intruders) A better place would be less obvious room such as a spare bedroom, basement or office. And wall safes are readily available too. Easy to install and easy to conceal with a picture frame, a wall safe also makes you feel like a secret agent!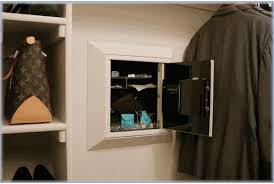 Be Safe When You Travel
Personally, I don't travel with my "good" jewelry. To keep my stress low on vacation, I usually just bring some fun costume pieces, and a cubic zirconia wedding ring (Old Navy and Target carry some good fakes!)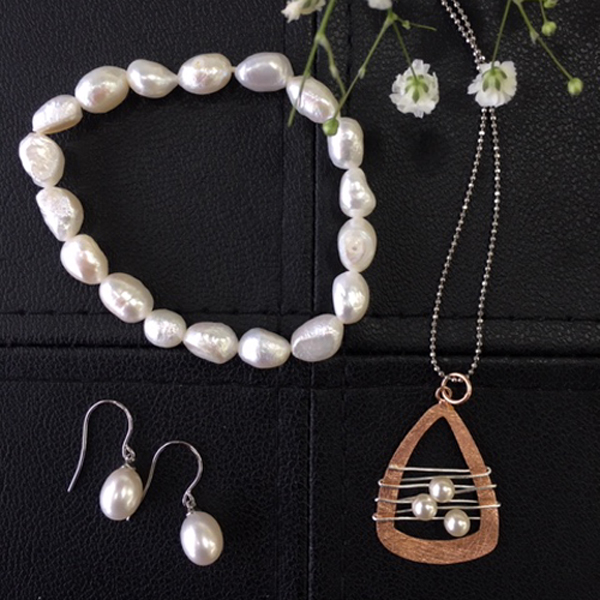 On occasion, I do have to bring my valuable jewelry. My advice: never leave your pieces out on dressers or vanities. Instead, use the in-room safes, or the hotel safes to store your jewels when you're not wearing them.
Don't Forget To Insure Your Jewelry!
While some jewelry losses can be prevented with some safe jewelry practices, nothing is failproof. That's why insuring your jewelry (and your other valuables) is so important.
Put a reminder on your phone to update your jewelry appraisals every five years, and then add them to your home or renters policies, or on a jewelry specific policy. The cost is relatively small, and at least you'll be able to replace those pieces if a loss occurs.